Testimonials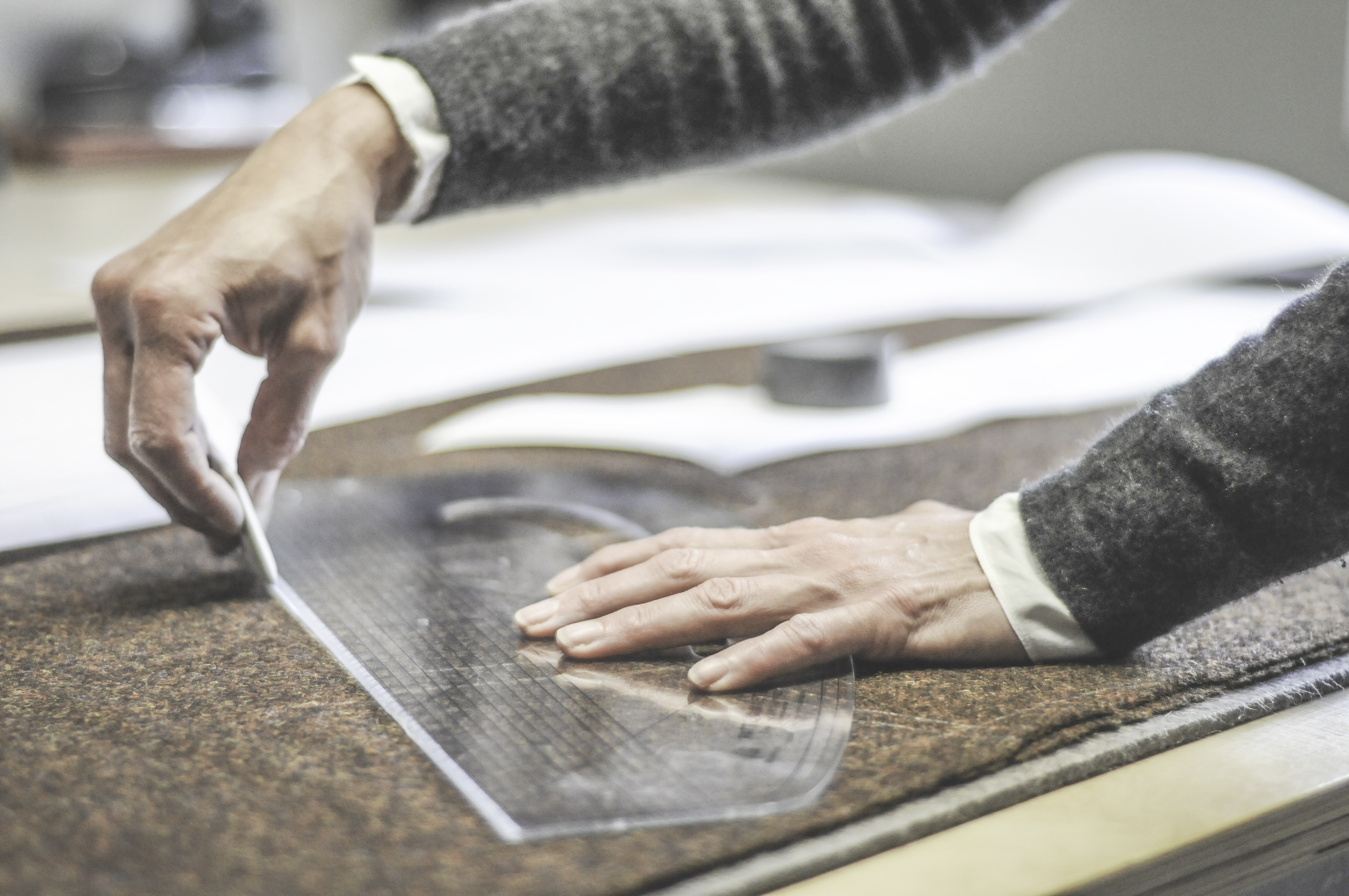 "I recently completed the ladies tailoring course with Brita. I had been looking for a course like this for years and feel so lucky to have found Brita. She is a fantastic teacher, so enthusiastic to pass on her wonderful technical and creative tailoring skills. The course covers all aspects of crafting a jacket, from the first straight line of drafting the pattern paper, to the beautiful detailed hand stitched silk button hole. I highly recommend this course."
Theresa Czerniak, Dublin
"My tailoring experience was fairly minimal when I arrived at Brita's atelier. We started by drafting my jacket from scratch and progressed very quickly through canvassing, cutting and first fitting. The fit only required minor tweaking, which we adjusted on the draft. That left me with a perfect pattern to take away and a camera full of instructional shots. Brita emailed me the translated draft instructions, so I have a great reference for the next jacket."

Lesley Scott, Sydney  sewniptuck.com
Pattern Drafting and Cutting
Do you enjoy making your own clothes but have to rely on off-the-peg cutting patterns that never quite seem to fit? Are you a hobbyist or fashion professional wanting to shed the corset of standard garment sizing and learn to design freely instead? Be it male or female construction, traditional or contemporary styling, once you are familiar with the principles of pattern drafting, you are free of constraints.
Tailoring, Fitting and Hand Finishing
Are you thinking of a career in bespoke tailoring and are looking for practical training? Do you run a tailoring workshop but need a refresher in a particular area of the process? Be it hand-sewn button holes, sleeve construction or collar fitting, I can provide the training you need to hone your skills to a professional level.
I love teaching. Get in touch for a chat about a class tailored precisely to your requirements!